Google just announced its new messaging App, Allo. And no doubt, everyone is at the edge of their chairs waiting for its release! But whats so special about this app? Here there's everything you ever needed to know why everyone is going head over heels for this upcoming Arrival! WhatsApp has got its seat belt tightened because their's a competitor in the town! And its even much better!
Just like WhatsApp, Allo too is based on your phone number, using which you can contact anyone from your contact list.
Smart Reply
The first and foremost thing which raised many brows is its 'Smart Reply' feature which makes you reply to a message without typing a single word. Now you will ask, 'How will this even happen'? Look out! Whenever a message pings in, it will show you a list of suggestions to choose from. And these suggestions will be based on your messaging habits. So the more you use Allo, the more smarter it becomes! Isn't it more like rearing up your own dog and teaching it gestures? Man! Its fun! It even recognizes pictures and builds replying suggestions around it! For example you love chocolates and somebody sends a picture of a chocolate cake, the app will come up with "Yummmm!". Watch this-
Ink
It also gives you a paint tool, you can use over the pictures you send. Be a doodle artist!

Whisper Shout
No need to type in All Capital when you can choose the intensity of your emotion by simple swiping.
Google Assistant
Allo gives you a chance to have a chat with Google itself. You no longer need to open a separate tab for searching out a nice restaurant, or going for opening a map, while chatting. You can always invite Google in your conversations and ask it to help you out. Having language issues? Make it translate stuff! Want to share a funny video? Search YouTube without going offline for a minute! And who doesn't need Google as a 'friend'?
Incognito Mode
Google has also added an Incognito mode in Allo (just like that in Chrome), which will make your conversations End-to-End encrypted. This feature has been inspired by the recent WhatsApp's decision to roll-in encryption into its App. Although the normal messaging mode doesn't allow encryption and the feature has to be manually turned on (Something even Edward Snowden raised questions about).
Stickers
Choose from a legion of cool peppy stickers and make yourself heard out loud!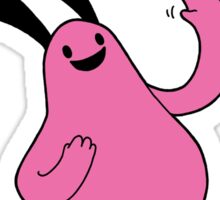 Well, it has to be said that Google has done some really nice feature packing for this App of theirs.
You too are excited about its release? Its available on the Google Play Store for registration! The chaps at google will inform you as soon as it lands into the market!
Stay tuned with the Applify blog for the latest updates.
Our Services – Chatbots Development, Mobile App Design & Development, Development Strategies.
Save
Save
Save
Save
Save
Save